Entertainment Schedule & Performer Bios
SMAIL AUTOMOTIVE MAIN STAGE (BANDSTAND)

FRIDAY, OCTOBER 13-2023

12:00-1:00 OPENING CEREMONY - BANDSTAND

1:00-6:00 - ALL DAY MUSIC
Featuring rotating sets by
Renegade Ridge & The Derek Woods Band

SATURDAY, OCTOBER 14-2023

1:00-3:00 - Jerry B & The Bonetones

4:00-6:00 - Jeff Jimerson & The Airborne Band


SUNDAY, OCTOBER 15-2023

1:00-2:30 - Tres Lads

3:00-4:30 - Saddle Up



MACK DARR STAGE (West Main Street)

FRIDAY, OCTOBER 13-2023

10:00 am-1:00 pm - Shirley Dragovich

2:00 -5:00 - Acoustical Bruce


SATURDAY, OCTOBER 14-2023

9:00 am- 11:00 am - Meredith Holliday

1:00-5:00 - Wayne Shaffer


SUNDAY, OCTOBER 15-2023

10:00 am-1:00 pm - Jane West & Joe Golden

2:00-5:00 - Fuzz Hout
Performer Bios
Smail Automotive Main Stage (Bandstand on the Diamond)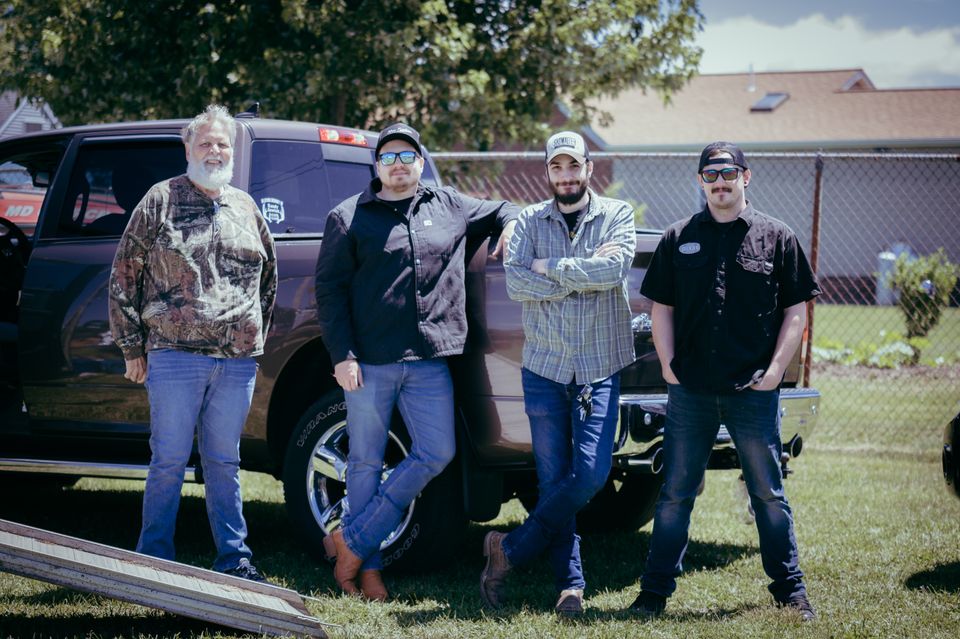 Renegade Ridge
Friday, October 13th, 1:00 - 6:00 PM
Renegade Ridge has been dedicated to playing nothing but the best Traditional Country Music for over 7 years. Based in Westmoreland County, the group has played to and entertained innumerable crowds throughout southwestern Pennsylvania. The band focuses on musical authenticity, twangy guitars, and a
song selection spanning seven decades, as well as a down-to-earth style, grounded in a deep respect and appreciation for their musical forefathers. The group consists of Clint Erb on vocals and guitar, Skip
Povanda on bass, Brandon Barnhart on drums, and Will Barton on lead guitar.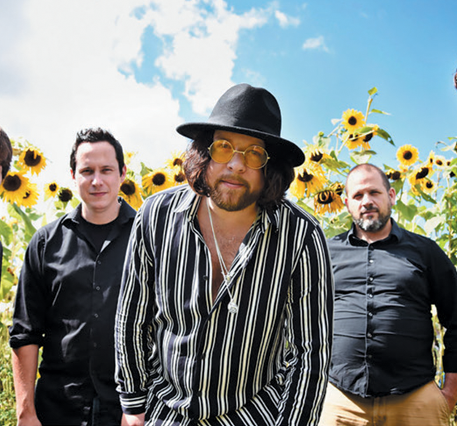 The Derek Woods Band
Friday, October 13th, 1:00 - 6:00 PM
The DWB is an award winning, multi-nominated rock band coming fresh off a successful 2023 US Tour. The band has shared the stage with many legendary acts and has been featured at events from Woodstock 50th Anniversary in Bethel, NY to performing at The Rose Bowl Stadium in Pasadena CA. DWB initially formed in Los Angeles in early 2021, following west coast solo performances in 2011 by Derek Woods. Later, the band would establish a home base in Pittsburgh, PA, while gaining a coast to coast fanbase.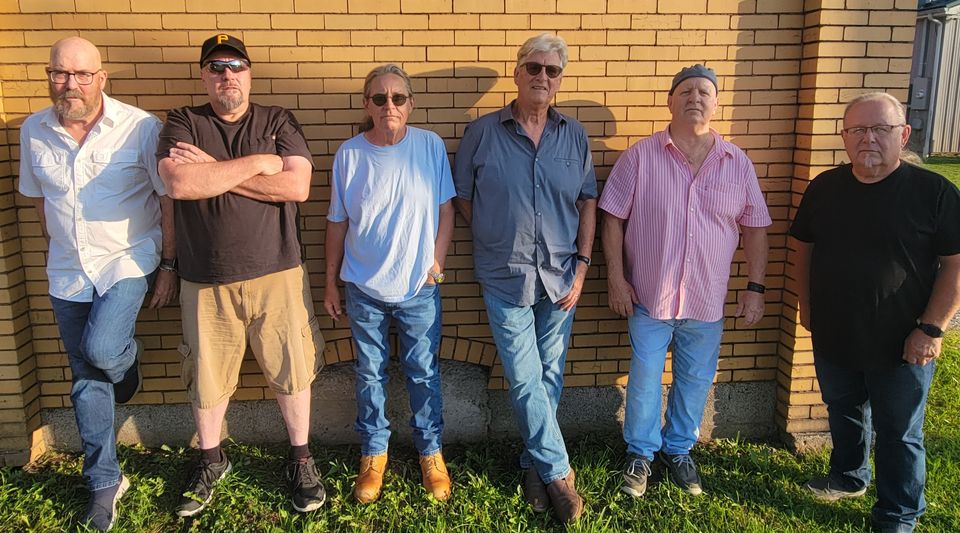 Jerry B & The Bonetones
Saturday, October 14th, 1:00 - 3:00 PM
Jerry B. and the Bonetones are: Jerry Bejger—vocals; Denny Friedline –bass, vocals; Emil Herby—guitar, vocals; Ed Kistler—sax; Ernie McCurdy—guitar , vocals; Ken skovensky—drums. Jerry B. and the Bonetones started coming together in 2006! Together these men have 40-50 years experience! We do an eclectic mix of rock and roll, blues, r&b, and soul with a strong , rockin' blues feel!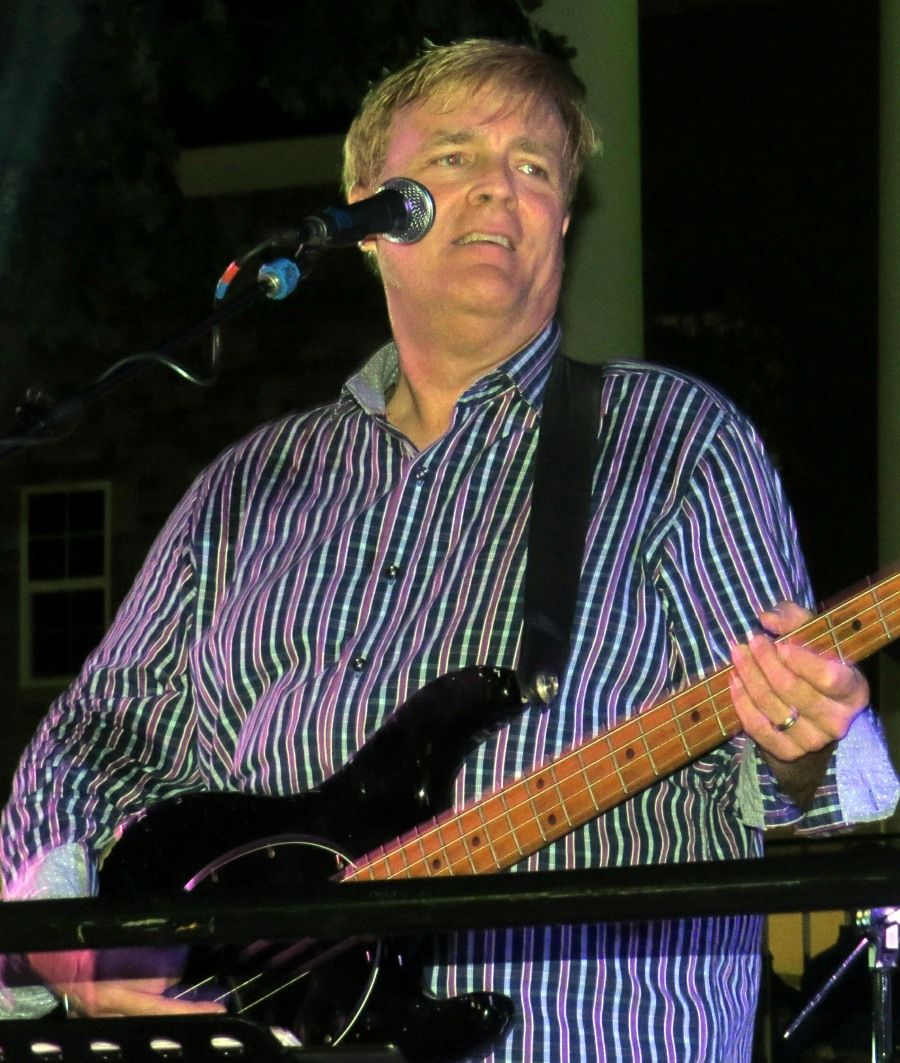 Jeff Jimerson & The Airborne Band
Saturday, October 14th, 4:00 - 6:00 PM
Airborn
e has been together since 1990 and have been performing individually throughout the tri-state area for over twenty years. Jeff surrounds himself with an extremely talented group of musicians and vocalists that help make Airborne a complete package. Jeff Jimerson is regarded by many as one of the finest vocalists Pittsburgh has ever produced. He is the primary National Anthem singer for the Pittsburgh Penguins and has also performed for the Steelers and Pirates. Appearing on several local compilation CD's, he is a regular feature for seasonal fundraising events such as WTAE-TV's Bundle Up Project, KDKA-TV's Children's Hospital Benefit, the 3WS Oldies Mass and WDVE's Toys for Tots Benefit. Jeff is also an integral part of the "B.E. Taylor Christmas Show" performing annually throughout the east coast including their sold out shows at Heinz Hall in Pittsburgh. His voice can be heard on several radio and television commercials and in 1997, appeared in the movie "Sudden Death", starring Jean-Claude Van Damme.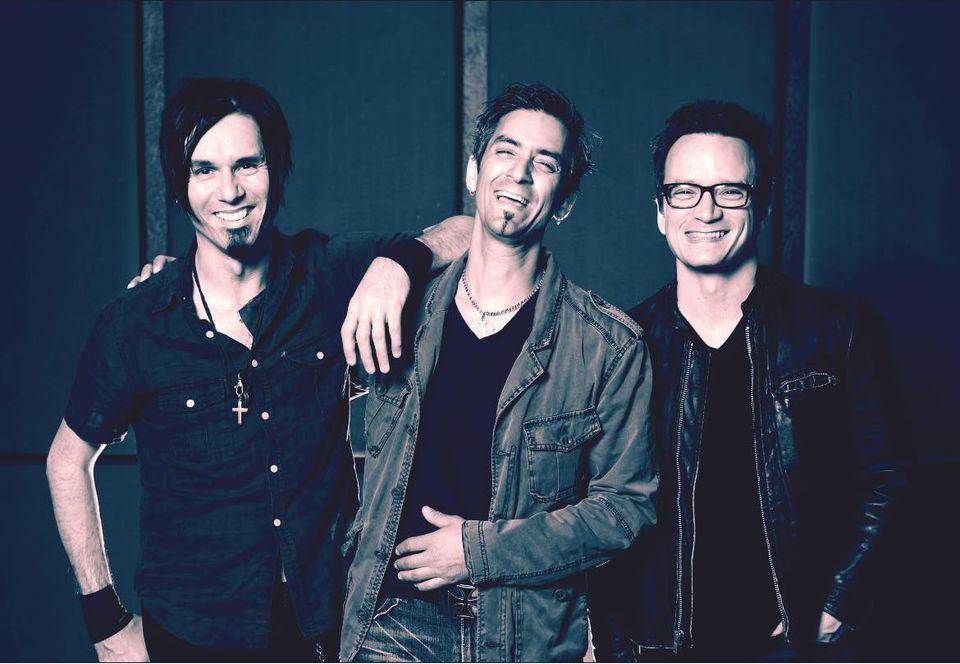 Tres Lads
Sunday, October 15th, 1:00 - 2:30 PM
Tres Lads is a powerful acoustic trio featuring three of Pittsburgh's top vocalists and guitarists. People always ask, "How do three guys with acoustic guitars make such a huge sound?" With all three members singing lead and playing guitar, you'll hear soaring vocals and three-part harmonies on covers of their own interpretations of favorites such as Journey, Queen, The Beatles, Johnny Cash, Oasis, Cheap Trick and many more.
Saddle Up
Sunday, October 15th, 3:00 - 4:30 PM
Saddle Up's become the hottest, high-energy country rock band in Pittsburgh's 7-county region. Examples of high-status gigs include performing at the Pittsburgh Steelers Training Camp, headlining county fairs and sharing the stage with country stars Craig Morgan, Brett Eldredge, Chris Cagle, Travis Tritt, and Brad Paisley. It all began with front man and lead singer Mike Garris, and his quest to find the perfect combination of professional musicians for the band. Mike's passion, dedication, and determination to find the best of the best lead him to drummer Jim Spillar, rhythm guitarist Gary Hill, lead guitarist Jay Pfeifer, bassist Bob Lunieski, and Jay Casper on keys. These 5 individuals create a unique style of country with rock-like edge. Music lovers from both country and rock n' roll genres enjoy and appreciate the sounds of Saddle Up.
Performer Bios
MACK DARR STAGE (West Main Street)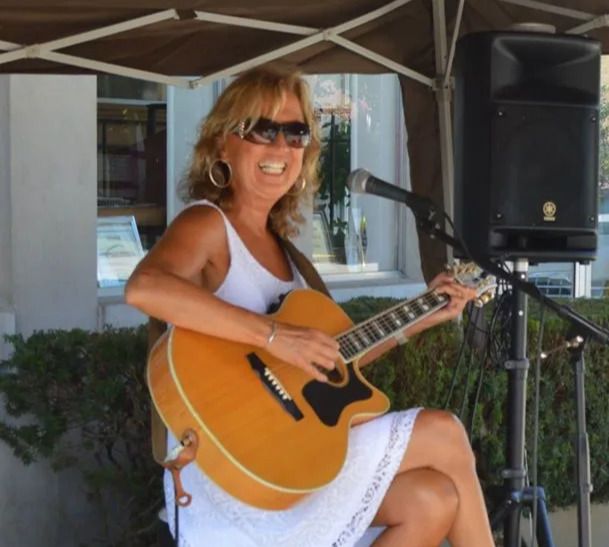 Shirley Dragovich
Friday, October 13th, 10:00am- 1:00 PM
The Gashouse Annie band has opened for many top artists over the last 40+ years. This includes appearances with legends Willie Nelson, Barbara Mandrell & Glen Campbell, Loretta Lynn and newer country artists Aaron Tippin, Toby Keith, Kenny Chesney and Brooks & Dunn at venues such as the Post Gazette Pavilion, Pepsi Roadhouse, IC Light Tent and Wheeling Jamboree. Shirley keeps busy doing dozens of solo, duo and band gigs at festivals, wineries, restaurants, resorts and even casinos.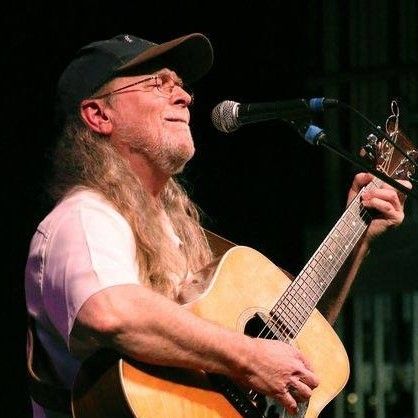 Acoustical Bruce
Friday, October 13th, 2:00 - 5:00 PM
Bruce performs as Acoustical Bruce, an Acoustic Single playing Dan Fogelberg, Cat Stevens, Eagles, Jackson Browne, John Prine, Nitty Gritty Dirt Band, original songs from local Greensburg artists and
more. He was fortunate enough to represent the Pittsburgh area as a Regional Finalist for the Nashville Star TV Show and participated in Rock The Palace at The Palace in Greensburg. Bruce appears at clubs, wineries, and breweries throughout Westmoreland, Allegheny, Bedford, Washington and Clarion Counties.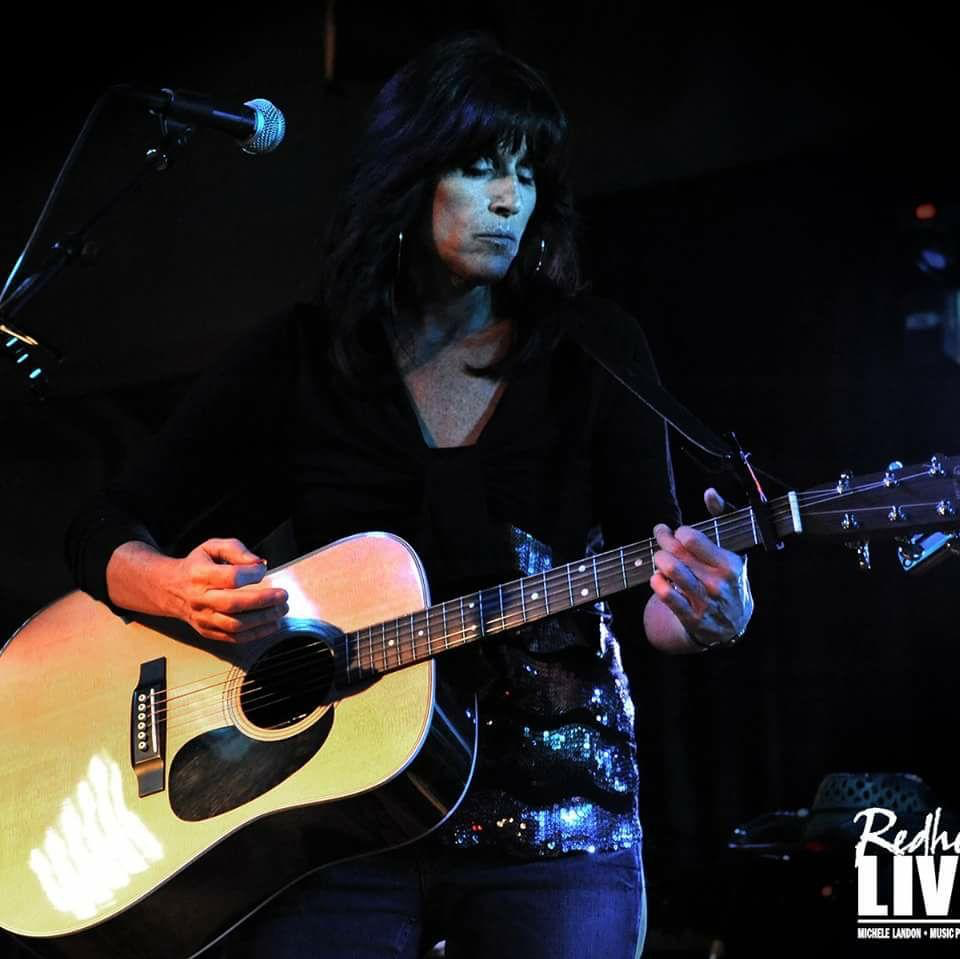 Meredith Holliday
Saturday, October 14, 9:00 - 11:00 AM
Meredith Holliday has been performing in the Laurel Highlands(and beyond), for decades.
An acoustic performer of classic rock and folk from the 60's, 70's to present day. While staying true to the art- ists, she puts her own spin on all of her music. Her vocal style has been compared to the likes of Joni Mitchell to Sheryl Crow. She is also a founding member of, Sweet Judys/a tribute to Crosby, Stills, and Nash. An all female tribute band that performs in theaters across the country.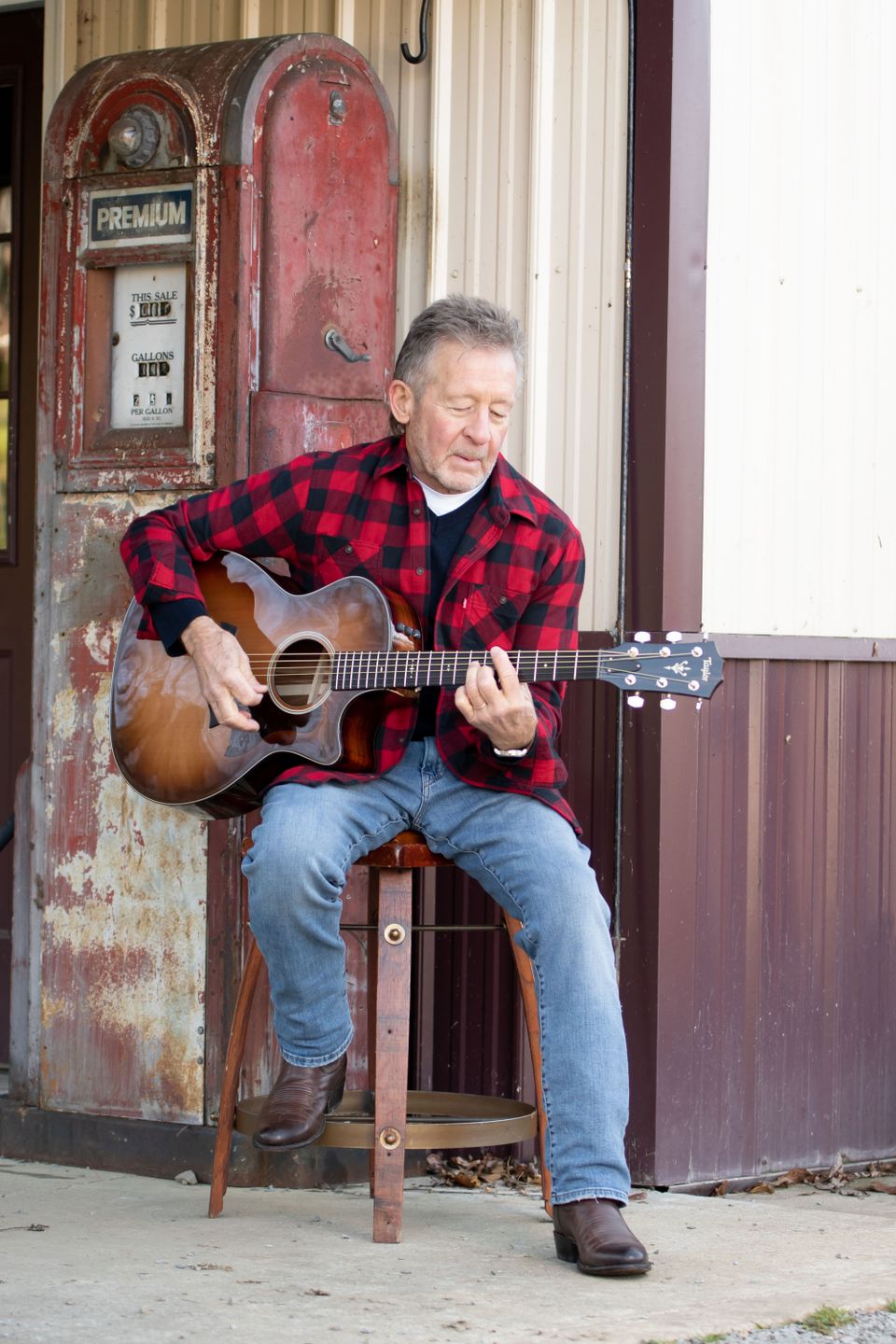 Wayne Shaffer
Saturday, October 14th 1:00 - 5:00 PM
Over the past 10 years, Wayne Shaffer has had the privilege of playing in the finest places and events in the Greensburg, Latrobe, and Ligonier areas! He is pleased to be part of making people happy when they're out for a good time! As a plugged-in acoustic guitarist and solo singer, Wayne chooses to perform the signature songs from the 1960's throughout the decades of his memories! If the air waves of memories could talk, they would say, Wayne, play me the tunes of the… Eagles, Beatles, CS&N, Croce, Lightfoot, Cash, Mellencamp, Denver, Diamond, Redbone, Ketchum, Strait, Stewart, Exile, Taylor, Lovin' Spoonful, Temptations, Drifters, Puckett, Zac Brown Band, Buffet, Alan Jackson, Garth Brooks, Alabama, Dylan, CCR, Nelson, and lots more! Wayne says, "it's alright to have good time… from the time when music was fine!"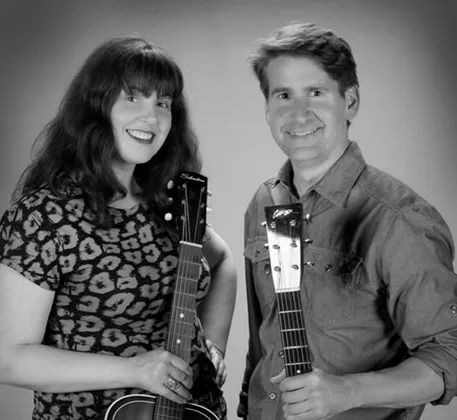 Jane West & Joe Golden
Sunday, October 15th, 10:00 AM - 1:00 PM
Performing together since 2015, Jane West & Joe Golden first met back in the late nineties when Joe was Jane's first guitar instructor. They reconnected back in Ligonier years later at one of Joe's gigs and the rest is history...
These days the two perform as an acoustic duo focusing on, but not limited to, Americana classics: Joe's multi-string talents (guitar, banjo, and fiddle) go from laid back strummin' to high energy pickin', complimenting Jane's relaxed, yet, engaging vocals.
Jane West, also known as the "Lily of The Laurel Highlands," performs throughout western Pennsylvania as a featured vocalist. Find her full schedule at noteastmusic.com
As a luthier, Joe Golden specializes in the care of all string instruments when he's not performing. Check out his shop: westmorelandstringworkshop.com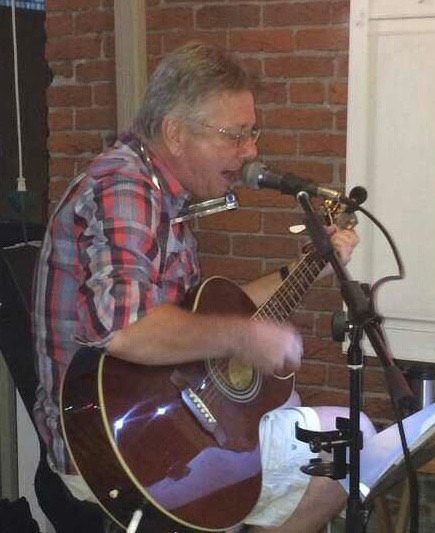 Fuzz Hout
Sunday, October 15th, 2:00 - 5:00 PM
Fuzz Hout performs as a solo artist on acoustic guitar, harmonica and vocals. His current genre is an eclectic mix of classic country, rock, folk, blues, celtic and originals. Some of the popular artists he covers include Tom Petty, Eagles, Van Morrison, Allman Brothers, Crosby Stills and Nash, Eric Clapton, Jackson Browne, and Rolling Stones.
Interested in performing at Fort Ligonier Days?